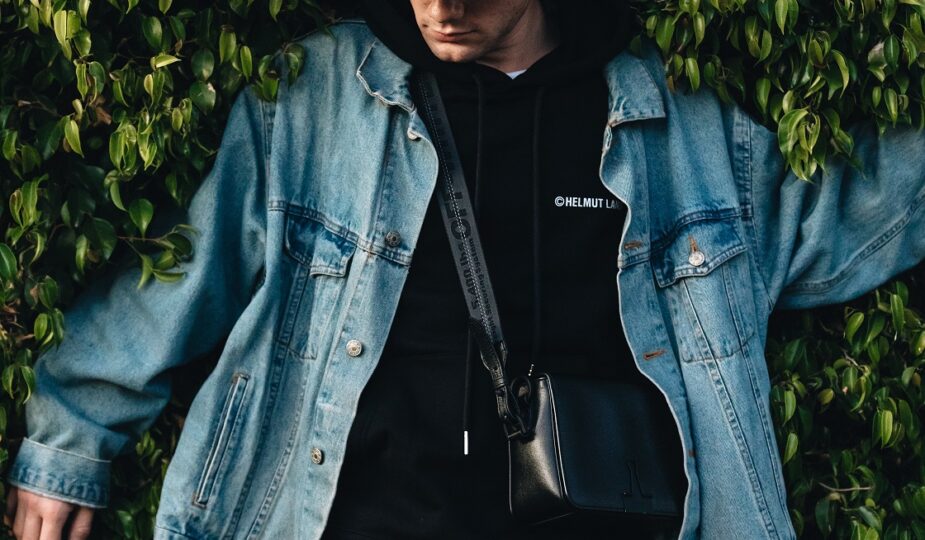 It's time for a change in seasons and with winter on it's way out, let's say hello to spring. Put your thick jumpers into storage and transform your wardrobe with some transitional must-have pieces.
When it comes to spring clothing, it's vital that you don't make the mistake that so many people do – wearing your A/W wardrobe. Whilst you can utilise some pieces during cold transitional periods, it's important to embrace the change in seasons with the warmer weather, lighter days and new sense of freshness with layering pieces that can be interchanged and added or removed depending on the weather.
There are some key items that every man should have in their wardrobe during the transition from winter to spring. Using classic, interchangeable pieces, you can create a staple wardrobe with just a few choice selections. With that in mind, let's look at 5 items that should be in every man's spring wardrobe.
Denim Jacket
The denim jacket has become a must-have wardrobe item for everyone. They work with a wide range of outfits and are perfect for pairing with a multitude of different looks and styles. As we head into spring, there are 3 different washes you should look out for: acid wash, frayed and overdyed. These 3 styles are predicted to be the must-have item this spring and whether you want to dress up or style down, adding a denim jacket to your wardrobe is a must.
Hoodies
Hoodies have been at the front of the athleisure and streetwear scene for decades, and all for good reason. Easy to wear and style, they are a must have wardrobe piece for those cooler spring days. With more premium options available, streetwear for men is now luxe and high-end, meaning you can get away with wearing a hoodie as part of a smart-casual look.
When choosing the right hoodie for your spring wardrobe, look for a slim profile fit to keep your outfit from looking too slouchy. Brighter shades and pastel tones are ideal for this transition period and when paired with a denim jacket provides a contemporary look.
Lightweight Mac
Whilst the weather might be improving and the days are getting lighter, it's important to remember that it's still spring, so there's a high chance there will be a few rainy days! Nothing suits a spring wardrobe more than a lightweight mac – it's versatile, can be used to create so many smart and casual looks and, most importantly, keeps you dry when caught in an unexpected rain shower.
Practical and lightweight, a mac is an essential wardrobe staple for the spring season and looks just as good when paired with a smart, formal outfit as it does with casual weekend looks. You can't go wrong!
Cotton Tees
Spring is unpredictable. It can be warm and sunny one minute and blowing a gale the next, so it's important to layer during this season. In order to layer, you'll need some essential cotton tees in basic colours – white and black, with a few pastels thrown in for good measure. Cotton t shirts are light and breathable, meaning that if the weather does get warmer, you can be cool and comfortable. Layer with denim jackets, hoodies, overshirts and blazers.
White Trainers
Now that you don't need to worry about getting splashed in cold, winter puddles, it's time to add a classic pair of white trainers to your spring wardrobe. Minimalist white trainers will serve you through spring and into summer and are ideal for crafting the perfect casual wardrobe. You, ideally, want a sleek and wipe-clean pair that will work well with slim fit jeans or more formal attire.
Once you've got the essential pieces sorted, you can add them to your spring wardrobe in a way to suits your style and lifestyle. Using these must-have pieces means that no matter your plans, from a chilled weekend date to an important work meeting, you'll be prepared for whatever the spring weather throws at you.
Photo by Nathan Dumlao on Unsplash.