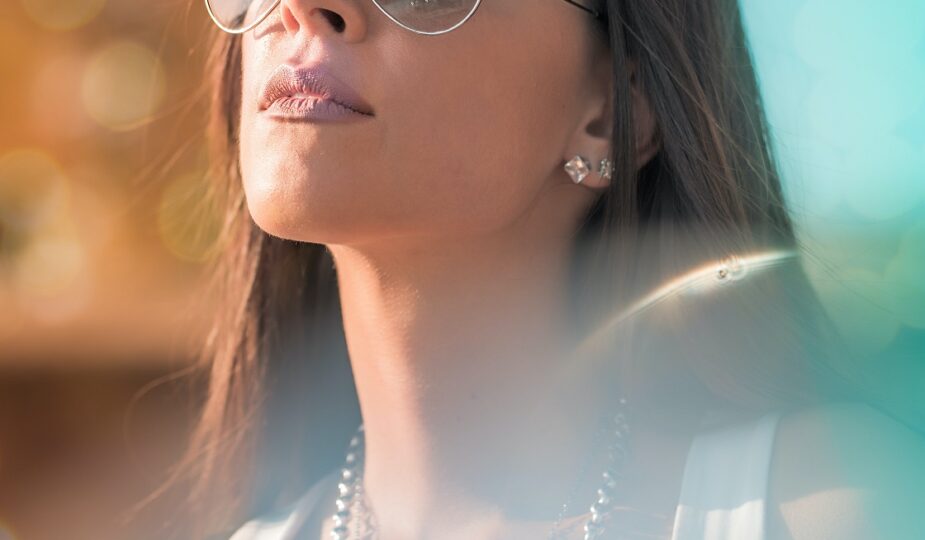 It seems like only yesterday every boy was trying to look like one of the Backstreet Boys with their revolutionizing pop culture. Then came along Avril Lavigne, and so the world found a new punk fashion to follow. In all honesty, somewhere along low-waisted bell-bottom jeans to mom jeans, came into existence a bunch of fashion statements including skinny jeans. Fashion trends now move at a faster rate than ever before with the promotion of an individualistic culture, where people are encouraged to explore their own fashion senses and become leaders of others' trends.
Despite it all, there will always be some fashion pieces that will never go out of style. Some of the popular ones are:
Strappy Midi Dress
Such dresses are practically the definition of a casual sundress for summer days out! Summers will always exist, and people's desire to go to resorts, waterparks, and beaches to beat the heat or enjoy the summer tan will always also exist. And that's why, strappy midi dresses with pockets have never gone out of style, neither are they predicted to fade away. They make the perfect outfits for the summer holiday with their floral patterns, stretchy and lightweight material.
Converse Chuck Taylors
Every American is guilty of wearing these shoes for at least a couple of years of their life. Many would proceed to agree that they still make use of their sneakers when they just can't figure out what to wear with their casual outfits.
Little Black Dress
Little black dresses are so common that One Direction even wrote a song on them! After all these years, little black dresses are used for the same occasions – a date night, a girls' night out, or fun weekend activity. Black dresses are still associated with self-confidence and looking sexy. They're still often paired with pumps and statement earrings to complete the look.
The Camel Topcoat
With so many coats coming and leaving the fashion industry, camel topcoats always survive each wave given their class and convenience. No coat as versatile as the camel topcoat has been fashioned that not only goes with every colored outfit in history, but also combines with the owner to portray them as confident, driven, and chic.
Blazers
Because of their intricate structuralism and distinct fit, blazers will forever make one stand out whether it's a work-related task or simple streetwear. If you purchase a well-fitted blazer for yourself, it is bound to be an investment for life since you can pull off a good blazer any time of the year, and during any given fashion trend of the masses.
Aviator Sunglasses
From first being introduced in the 1930s, and then being carried along by Tom Cruise and numerous other celebrities, aviator sunglasses have never truly been dismissed from the market. They come and go in different sizes and colors, but they are continually prioritized to be somebody's top preference in shades, especially for those who give off the impression that they're out on a secret mission.
A Belted Dress
For any occasion or a party, everyone still considers a belted dress as an option to help make someone look stylish and petite. It can be accessorized for a wedding, and even an office meeting proving to be versatile with diverse uses. Its multifunctioning with immense style is exactly what is keeping it alive till this day and is likely to live even in the future.
A-Line Skirts
A-Line skirts give an illusion of having an hourglass body shape – making it one of the key factors why women have chosen to opt for such a skirt since decades when many fashion trends came along and saw their departure. Whether it's a turtleneck, button-down shirt, or even a cropped top, a-line skirts always seem fashionable and straight out of the Vogue.
White T-Shirt
Everybody has, at all times, been a fan of t-shirts, whether that meant having graphics printed on them – but tees have always been the go-to for a comfortable day. Similarly, white t-shirts have also stuck around and will stick around considering their coziness and comfort; and above all, their multi usages as an under-shirt or to simply rock it with a pair of plain old jeans makes them worth the money.
Pencil Skirt
Most likely due to their perfect length and stretchiness, pencil skirts have been a drastic need of women in all fashion trends and weathers. They make a woman seem in control and power; giving her the confidence that she needs to love herself and be comfortable in her own skin.
An Oversized Cardigan
Since the beginning of time, every person wearing an oversized cardigan has received the approval of looking 'cute,' reinstating the life of oversized cardigans with each passing year. The contentment and ease of oversized clothes adorned in intricate knitting, has been a major contributor to not letting these cardigans go out of fashion.
Black Purses
Whether they're simple, basic purses for daily wear, or ones sprinkled with shine and shimmery ornaments on them, black purposes have proven to be successful for any occasion time and time again. The color has always lived up to everyone's standards, and simple black purses, especially have allowed people to carry them to their offices or on a casual lunch regardless of their outfits.
Analog Watches
No matter how rapidly digital watches and smartwatches are coming into existence, nothing beats a classy analog watch that has secretly latched onto every decade of the varying fads. A wrist with an analog watch is always the one glorified the most, even today!
Among the changing fashions since the beginning, there have always been some fashion pieces that have been loyal to their users by always being present. These fads have emerged amongst their counterparts as classic, versatile and chic, aiding in the assistance of their persistence. These pieces have been through so much in the past century, that there is little doubt they won't stay for the next century.
Photo by Andrej Nihil on Unsplash.