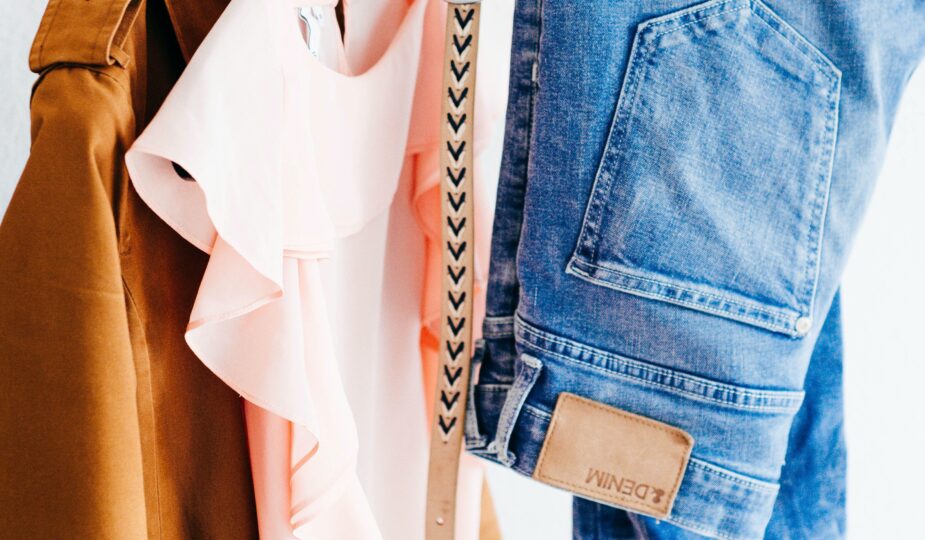 Are you the one struggling with maintaining your wardrobe every weekend? Well, this is the situation that most of us go through. We all have our closets filled with an uncountable collection of clothes, but it feels like we don't have anything to wear.
No worries, to sort this universal problem we have come up with the most practical and sustainable concept: the Capsule wardrobe.
To your surprise capsule wardrobe is a concept from the 1970s. The innovation of this concept was based on creating a sustainable and reusable wardrobe. The designer from London created this capsule which contained a set of clothes that can be worn in multiple ways by using the mix and match method.
Fast fashion is indeed alluring but doesn't help in the long run. After a few months, these outfits go out of trend, leaving these clothes of no further use. Hence, investing in timeless and versatile clothes is better for maintaining your wardrobe.
A capsule wardrobe includes clothes that can be paired with more than one type of clothing. This helps you to limit your outfits and keep your clothes organized. You just need to learn what to add to your wardrobe and what to throw out.
Scroll down to learn how to master this technique of creating a capsule wardrobe.
1. Do an Audit Of Your Current Wardrobe:
First of all, you need to have a look at what you already have. Take out all your clothes from your closet. Categorise them, and throw away the clothes that you haven't bothered to even see for the last 6 months. This way you will get rid of the excess clutter in your wardrobe. This problem is not confined to you only. Most people keep these unnecessary clothes in the hope to wear them someday. This attitude will never help you out in creating a capsule wardrobe. So, just let them out.
2. Plan Your Capsule Wardrobe:
The next thing to keep in mind and the most important of all is to decide what kind of wardrobe you need. You need to frame a blueprint of your wardrobe in your head. It could be based on your work preferences, your style, personal brand choice and many more other options. So plan it out to make it to the next step.
3. Select Your Base Color:
Every person has a bit of inclination towards particular colours. So while creating a capsule wardrobe, it's a necessity to choose your basic colour. This base colour is the foundation of your wardrobe. It will help you choose your clothes easily and mix and match them for that matter. First, understand the colour hues, tints, and tones to understand what would be your base colour.
4. Figure Out Your Signature Style:
As you are headed to the next step, you must have already decided on your base colour. Now, the next step is to create your signature style. For your better understanding, signature style means a particular way of dressing that helps to easily distinguish you from the rest. This particular way of dressing makes you stand out in the crowd. There are no hard and fast rules to create a style of your own. It's more of a comfort thing. Choosing how to style is absolutely a personal business. Nobody has a right to judge you on your way of clothing. And moreover, fashion is all about experimentation.
5. Add Neutral Basic Essentials:
You must be a pop colour lover, but adding neutral to your wardrobe will help you to create contrasting clothing. This creates balance in your closet. For example, neutral essentials are clothes that never go off trend. These are the must-have clothes like black pants, beige pants, blank t-shirts or white button shirts, grey shorts etc. These clothes can be used to pair with any type of clothes from your wardrobes easily.
6. Get Your Seasonal Change:
To keep your style and fashion alive, you need to invest in clothes that resonate with the theme of every season. You must be aware of the colours that suit the weather and climate. For example, summers can be considered to be filled with bright and breezy colours, winters and fall needs you to have pastels in your closet. So, just try to add clothes that you can pull off easily during every season.
7. Remix Items In Your Wardrobe:
As we said earlier, a capsule wardrobe requires limited clothes. It can be created with a maximum of 15 to 20 clothing items. These clothes include jackets, jeans, pants, tops, T-shirts, shirts, pullovers, shoes and accessories. To keep your wardrobe sustainable, you must remix your clothing items and play well with the art of remixing your limited apparel. Once you have learnt this art, you will never need too many clothes in your closet for different events every time.
8. Maintain Your Capsule Wardrobe:
Creating a capsule wardrobe is just not enough. After doing all this hell of a task, you need to stick to the plan. Maintaining your capsule wardrobe is the most essential and final step. You may require to change your capsule from time to time according to personal, professional, and seasonal changes; but the basic idea of more fashion with limited clothing must be followed. You must keep decluttering your wardrobe every month and reassess your style. Learning to maintain your wardrobe is an unending process. You will surely get to progress with every passing month if you follow these steps adequately.