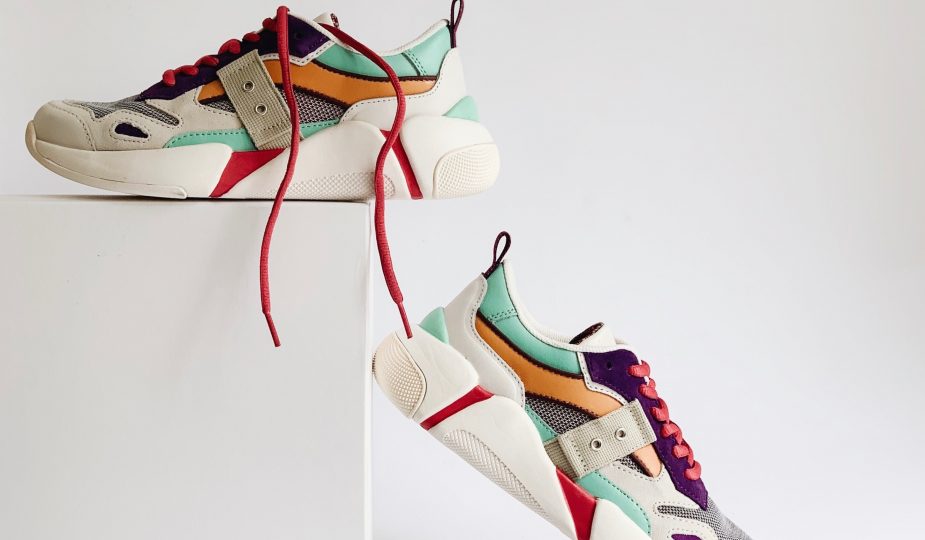 Your style is your own. How you express it is up to you. You don't have to be a fashionista to let the inner you shine through. Today's youthful message is all about free self-expression and there is no better way to do that than with a pair or two of colorful sneakers. Not only do your sneakers carry you around town, they can carry your message of individuality to the world.
Sneakers have been worn with casual wear, like jeans, since Fonzie and his pals took to the streets.
It's still the same today. For comfort and fun, everyone pairs sneakers with jeans but now there are so many more options. Your sneakers can be as colorful and as vibrant as you are while still providing the protection and support your busy life needs. Whether you are working out, hitting the courts or hitting the mall, a pair of colorful sneakers can set you apart from the crowd and provide a lift for your spirits.
Photo by Florian Olivo on Unsplash

When it comes to picking colorful sneakers, we're not just talking about solid colors anymore. If you can imagine a color combination or pattern, chances are someone else has already created it.
Even the box stores are selling sneakers in camouflage patterns, bright neon and pastel patterns.
Adding some colorful sneakers to your footwear wardrobe doesn't limit you to just the basic styles either.
You can find casual sneakers as well as sport specific shoes in every imaginable color and design. High tops, mid tops and running shoes can step up your game, both on the field and off. There are no limits in the world of fabulous footwear.

Who's wearing colorful sneakers? It isn't just kids anymore. Certainly the bold designs of today's footwear have a resounding appeal with youth, but adults are just as likely to slip their tootsies into some wild footwear fun. For those who have left their teens and twenties behind, fluorescent and neon versions hearken back to the 80s and can evoke a nostalgic feeling.

Your personality is the one thing you've got that sets you apart from the crowd. How you choose to express it should be as bold and vibrant as you are. Slipping into a pair of brightly colored sneakers can say more about you and your outlook on the world than you could tell someone in a twenty-minute conversation. Let your feet do your talking for you. After all, we all need footwear. Why shouldn't that footwear do some of our speaking for us?