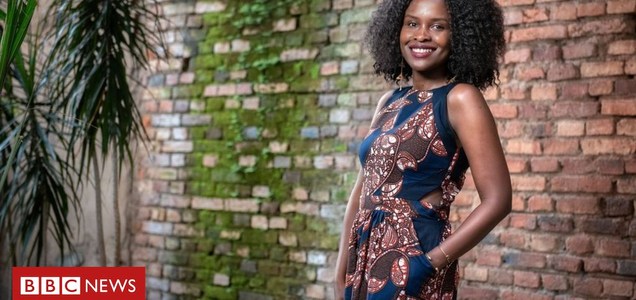 News
'I started a fashion business from two suitcases'
The BBC's weekly The Boss series profiles different business leaders from around the world. This week we speak to Rwandan fashion designer Joselyne Umutoniwase.
In 2010, Joselyne Umutoniwase took a bold decision. She had been working as a film editor for five years but decided to follow her dream of becoming a fashion designer.
She made her first fashion collection and when she travelled from her home in Rwanda to Germany for a film scholarship, she took two suitcases stuffed with tops, skirts and dresses.
Read article on bbc.co.uk >