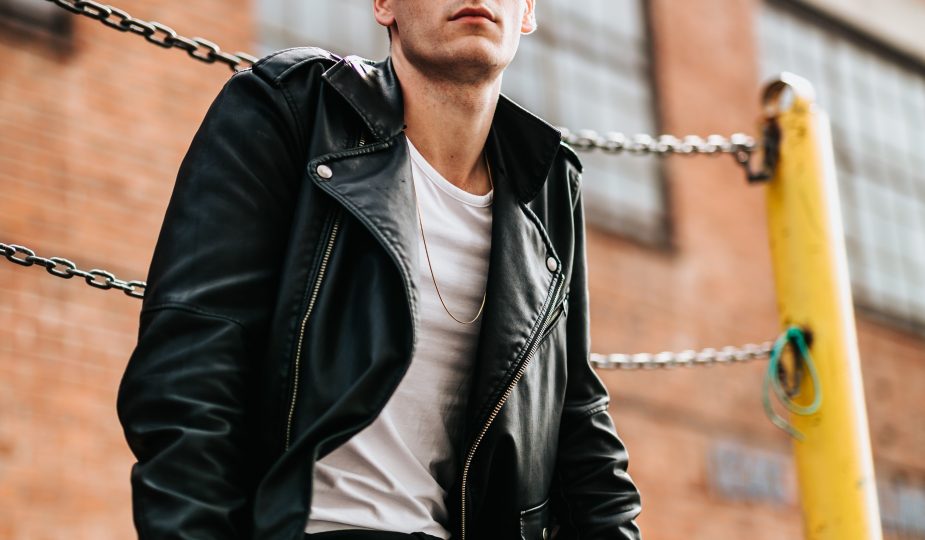 Are you looking for style and comfort in outer wear? Why not try a leather jacket for that great look and feel for any occasion. Men and women can feel extra comfortable in a leather jacket. Jackets made from leather also offer good protection from the outside elements. These jackets are very durable and can last a long time if taken care of properly.

There are several styles of jackets that almost anyone can find appealing to their individual tastes. Some of these different styles include standard dress leather jacket, bomber jacket, trench coat and classic biker jacket. These jackets come in different colors as well.

The standard dress jacket looks and feels great for any occasion, weather you're going out for dinner, movie, concert or sporting event. This jacket is just a little bit longer than a bomber or biker jacket. Most of these jackets have two outside pockets and an inside pocket.

The bomber jacket came about in the early 1900's for military pilots and was brown in color. They were developed to keep the pilots warm and offered some protection from bad weather at high altitudes in open cockpits. Now day's men and boys alike enjoy wearing them. They also come in different colors such as black which is very popular.

The trench coat is a much longer version which helps to keep the lower part of your body warm in cold weather. This coat also offers better protection from rain and snow in the winter season. These coats come with a waist belt for a fitted look.

The classic biker jacket is completely a different style altogether. These also came about in the early 1900's to protect motorcyclist from the outside elements while riding and were made from thicker or heavier leather. This became very popular in the 50's when Marlin Brando wore one in the movie he was in. Later on other actors like Tom Cruise and Brad Pitt wore them. Henry Winkler wore one as "The Fonz" in the television show Happy Days. These jackets usually have lots of pockets, silver snaps and laces for a snug fit while riding a motorcycle.

There are also some very stylish leather jackets made for women which come in a good variety of colors such as red, pink, blue and of course brown and black. There are even some two tone jackets available. These jackets look good with any outfit whether it be blue jeans, dress slacks, shorts or even a dress. A women's motorcycle jacket should be made of heavier leather and should have a good snug fit for better protection while riding. Some of these jackets have extra laces in the front and back panels to adjust for a better fit. Others even have side and sleeve zippers to make it easier to get on and off. Another extra is a zip out polyester quilted lining for warmth in cold weather.