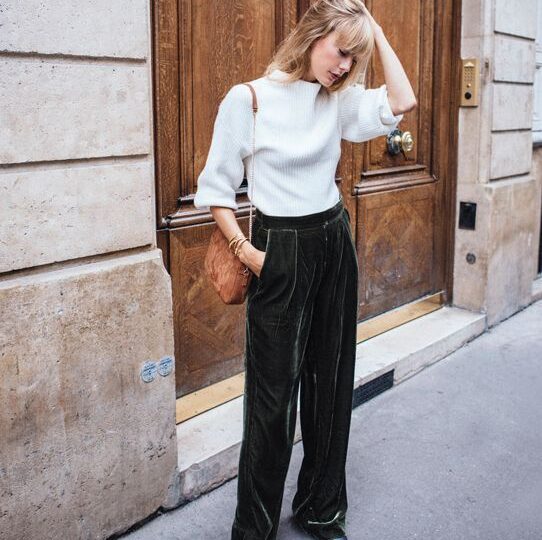 Many of us associate velvet ensembles with our grandmothers' closets. However, velvet has re-emerged on runways as a prevailing fabric this Fall/Winter season. Designers such as Anna Sui, Alexander Wang, Zac Posen, and Ralph Lauren have all incorporated a little bit of the luxurious fabric in their holiday lines. Still, the question remains on how to style your velvet pieces to look trendy and up-to-date while steering clear of any comments that involve your grandma.

First of all, remember quality. The fabric should feel silky and smooth, NOT coarse or stiff. If the fabric is cheap it will look cheap on you. This defeats the whole purpose of purchasing a velvet piece. Reminder: velveteen is an imitation velvet. It is usually made of silk and cotton, has a much coarser hand, and a shorter pile. Coarser velvet will not drape as nicely on your body and is often uncomfortable to wear. Trust your instincts and purchase something that feels great and looks lovely.

Jackets
If you have a jacket, make sure that the piece is very structured and linear. Pair with a ruffled top or crisp blouse. Contrast the fabrics. Keep in mind that velvet is very heavy and thick, so lighter fabrics beneath your blazer will work wonderfully. If you decide to go with a velvet tank, pair with a chiffon jacket or cover to contrast.

Pants / Shorts
Make sure your velvet pant is of high quality to ensure awesome draping and fluidity of the garment. Also, be careful of napping in high friction areas. Areas that rub together often (like the inner legs) will nap and show wear/tear very easily. Opt for an awesome pair of cuffed shorts for warmer climates. Throw on a strand of white pearls and a tank for a classically cool look.

Colors
Jewel tones are popular this season, so if opting to purchase a new piece THINK COLOR! Go for a great item in plum, pink, or berry tones. Blueberry counts! Also, unique to this season is gray velvet. Pick a steely gray pencil skirt and pair with a black chiffon blouse! Perfect for the office!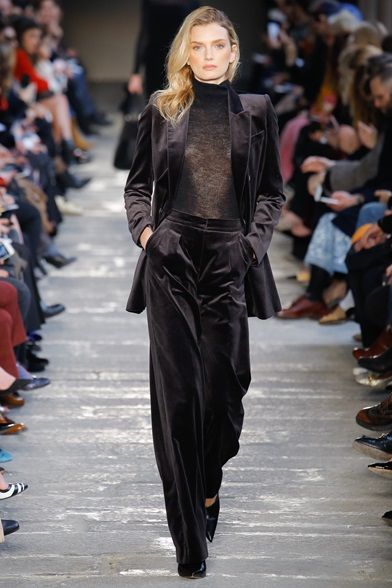 Accessorizing
Velvet has deep roots in history as being a symbol of nobility. Choose accessories that have a vintage feel. A great strand of pearls, art deco, chunky jewels, and long necklaces work perfectly with the plush fabric. However, remember to keep accessories simple! Velvet has it's own luster and is a statement piece in itself. Pairing with too many accessories can leave you looking like overkill.

Afraid of Velvet?
If you are unsure of purchasing an entirely velvet piece, opt for accessories to start you off! Velvet is popular on shoes and commonly made into scarves. These are perfect winter accents for any outfit!
Photos:
Pinterest.com