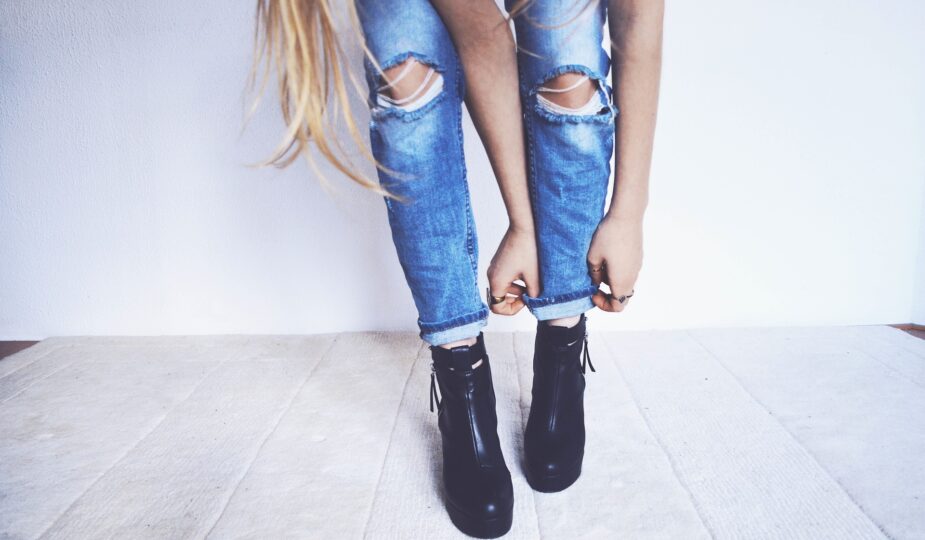 You don't have to buy one pair of shoes for one set occasion, you can buy a pair and mix it up with various outfits for many occasions, all you have to do is experiment with your wardrobe.
Depending on your style you can buy a pair of women's boots to suit all your everyday needs. If you're an office worker, you do tend to be more dressed up in a dress suit or a fancy pair of smart trousers. Either way, a great pair of boots to purchase is knee length boots with a pointed toe, celebrity fashion icons such as Kate Moss and Pippa Middleton often route for this look.
These styled boots can be bought in leather or suede and are ideal teamed up with a jazzy pair of tights and a dress or skirt. They can also be worn underneath a wide legged suited trouser or with skinny's tucked in. The good thing about these boots for women is they can be worn on a night out on the town or for lunch with the ladies, all you have to do is opt for a more casual look with jeans or a glamorous dress, spruce up your make-up and you're good to go.
If you're a yummy mummy or have a hectic day-to-day lifestyle such as a teaching job you don't have to stick to the drab and comfortable look. Women's boots are designed to suit each category. A fabulous pair of boots to go for would be knee length boots with a small heel and a rounded toe or a flat leather boot. The knee high boot with a small heel is a perfect option and, celeb mum's such as Jessica Alba and Kate Hudson have often been spotted running their daily errands in a pair of these. They look great with jeans, leggings, over-sized cardigans, woolly tights and skirts and many other items that you will already have in your wardrobe. All you need to do is learn to play around with clothes you already have.
The leather flat boot is another great option as they can come in a variety of colours which is an alternative to the typical brown or black boot. They also have wedged styled boots with a rocker buckle which will add a bit of edge to your outfit, or an ankle leather boot with a small heel which will add a hint of femininity to your look. Boots for women are a great item to have in your wardrobe as they are hard wearing and considering a majority of the British weather is bad, they are also rain proof!