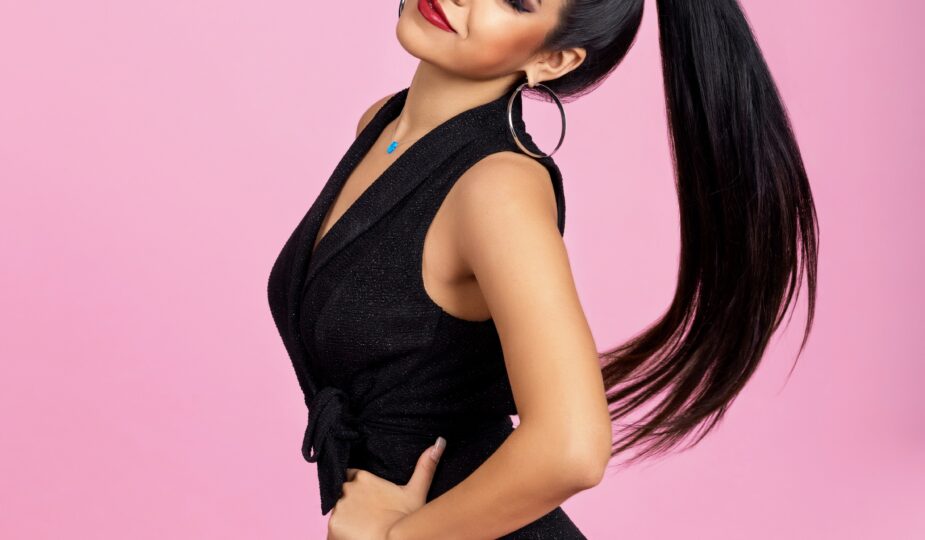 If you want to look thinner, dressing in a way that highlights your thinner areas and downplays your fuller areas is key. This article will show you how to dress for the body you have.
5 Tips and Tricks to Dress Thinner
Dressing thin is a combination of dressing comfortably and fashionably. Every woman loves to look good, but not all are blessed with the right body shape. When you have a larger body frame, you look heavier and larger than you actually are. There are ways to use your wardrobe to help you look thinner than you are. Read on to learn tips and tricks on how to dress thinner without looking like you are trying too hard.
1. Wear Clothes That Fit
A lot of people have problem areas, but that doesn't mean you need to hide them. The best way to dress around them is to pick a top/dress that's a little roomy and pair it with bottoms that are snug enough to define your shape without being too tight — looking for jeans with the "U-fit" or "boot cut" design can help add some volume (without adding a size).
2. Invest In Shapewear
There is no better time than the present. The best shapewear will dramatically improve your overall appearance and help you feel more confident in every outfit decision that you make. Most people assume shapewear is meant for special-occasion wear, but there are plenty of options that can be worn every day — helping to create a smooth silhouette, reduce body fat, boost confidence and improve posture.
3. Vertical Stripes
Are you worried about horizontal stripes making you look a bit wider? Don't worry, vertical stripes don't have that problem. Vertical stripes are the most slimming of all stripes, and can make any body shape seem more elongated. A black top tucked into a pair of pin-stripes is sure to elongate your legs.
4. Define Your Waist
Waist-defining apparel can help you look thinner and more shapely. Wear high-waisted trousers or skirts with structured or pleated fabrics. You can also use a waist-defining belt to add definition to your figure on dresses.
5. Balance Your Figure And Your Silhouette
Have you ever heard the word balance? It simply means that one element contradicts the other. So even if you are not super slim, you can wear the right clothes to make you look like a supermodel. To do this, wear a top that coordinates with your skirt. Or if you wear a dress, you can wear a belt to give you nice curves.
The Bottom Line
For the most flattering look, wear fitted clothing in all of the right places. Don't be afraid to wear shapewear daily. And wear high waisted clothing over your hips to create illusions and a long leaner silhouette. If you're overweight, getting dressed everyday can be difficult and it may even be depressing. Comfort is the number one priority but style is a close second. We need to look good in order to feel good about ourselves. I hope you enjoyed reading these five tips and tricks to dress thinner. I guarantee that once you get used to dressing for your body type, you will feel more confident about yourself.
Photo by Khaled Ghareeb on Unsplash.