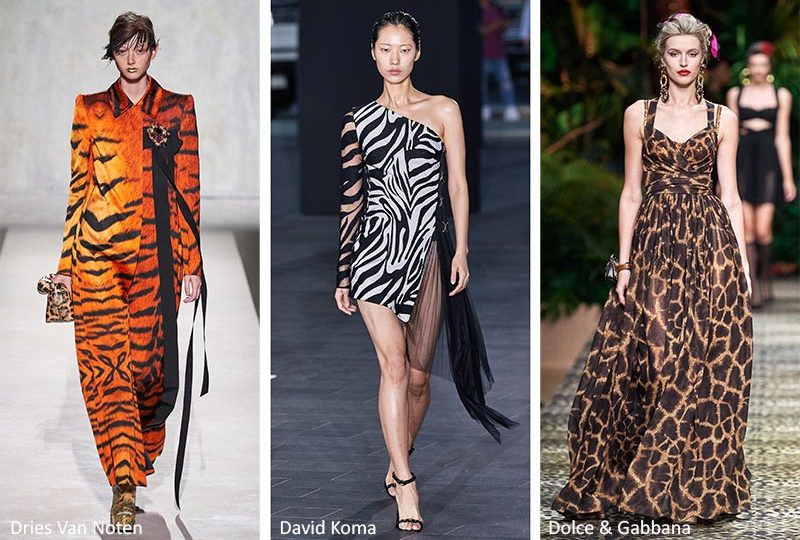 Animal print shoes or clothes are a great way for ladies to bring some spice into their wardrobes. Some people might think that such loud prints are way too much for their personality, but they would be surprised once they've tried on a piece of clothing or two with animal print. Many ladies are pleasantly shocked to realize that such articles of clothing complement them extremely well. These products are definitely very flattering toward any body type or personality.

The key to wearing animal prints is moderation. You should never go overboard in head-to-toe animal print! For the uninitiated, leopard print shoes or bags are the best way to start. After that, an article of clothing in leopard or animal print can be added, such as a scarf, a skirt, or a coat. Wear these with neutral pieces of clothing, such as black blouse, or a nice pair of dark jeans. Animal print shoes and clothes do need some getting used to, but once a woman is comfortable in them, there's no looking back. These will definitely become her new favorite pieces of clothing in her closet.

Due to their eye catching nature, you want to ensure that you understand the nature of animal print products. Much like the bright red high heel, they are overwhelming. For that reason, they are not great choice if you're looking to highlight other areas such as a great dress or handbag. Animal print shoes and clothes are much too "loud" to blend in. They are a natural highlight and you should build the outfit around it for best results. You generally want to avoid equally overwhelming colors such as bright red as they tend to clash, creating a messy ensemble.
In the same way, one does not need to spend a lot on achieving this kind of look. There are many nifty ideas on how to score animal print products without breaking the bank. For one, many stores and shops offer seasonal discounts on these types of clothing. One should just be on the lookout for bargains and great finds during sale season. Another place to look for bargains is on the Internet, of course. While they are a niche product, they always have representation in all the top online retailers these days. They range from leopard, zebra, tiger and giraffe printed products.

Animal print dresses, pants and tops are classic items of clothing that can also be found in flea markets, garage sales, and second-hand stores. Of course, one can also find them on popular second-hand auction sites on the Internet. All it takes is a little patience in scouring the postings and choosing the right items.
There are many vintage examples on the Internet that would make for a great steal. Many fashion enthusiasts have discovered very precious designer items on the Internet. When donning a nice pair of animal print shoes or clothing, always remember to utilize neutral colors to properly highlight such eye catching patterns.