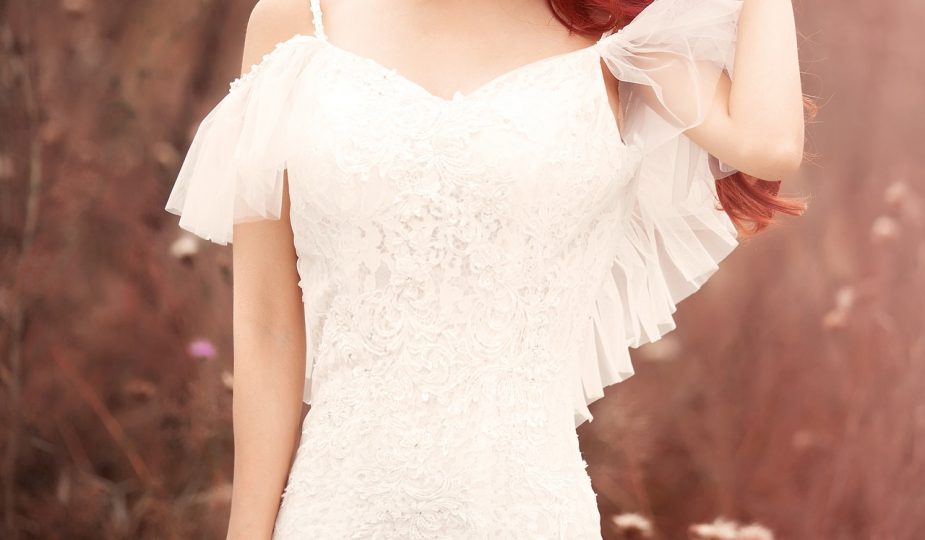 To many people, their wedding is one of the most important moments of their lives. It is no wonder that people always dream of having a magnificent and memorable wedding ceremony. This is the moment when every woman in the world wants to look their best. It is every bride's dream to walk down the aisle looking flawless in their wedding dress, holding a beautiful bouquet, and being the center of everyone's attention.
There are many different types of wedding dresses to choose from. It is important to know what your body type is before buying a bridal gown, so that you can find the one that compliments your body. Here are some tips for finding the ideal wedding dress that will flatter your body shape:
If you have a petite body, you would look great in an A-line dress. This silhouette will lengthen your body, making you look taller than you really are. You need to avoid sheath-style dresses since they will make your petite body look even shorter.
If you have a considerably large bust, you should opt for an off-the-shoulder gown. It will compliment your body shape and will make you look amazing. An off-the-shoulder gown draws people's attention upwards; it makes your shoulders look broader and your bust looks smaller.
If you have a pear shaped body, finding the ideal dress that suits your figure can be a bit tricky. You need to find a silhouette that will accentuate your upper body. You need to expose your arms, back, and shoulders, in order to draw people's attention away from your hips and buttocks. You may also want to highlight your upper body using a corset-style bodice with lacing.
Last but not least, you also need to take your skin tone into account. White is the traditional color for wedding gowns. But sometimes it is better if you do not go for plain white, because it may not suit your skin tone. Wedding dresses are now available in various shades of white, cream, or even gold. You should choose the color that will make you 'glow'.
The perfect wedding gown will help elevate your confidence during your most precious moment. Now that you know the basics for choosing the right silhouette for your body type, selecting the ideal wedding dress will be a cinch. When you are in doubt, you can also ask your designer for advice.