I am sure you remember the movie, the one were she is walking down the street, and all the guys are turning their heads just to see her walk by, they don't know why they are looking they just know she's attractive. Yellow high heels, and a pink headband stationed near the flower in her perfectly silky hair. Her light makeup give her a great eye catching, conservative look with her denim dress of many shades.
Denim dresses went out of style years ago, but now they are making a comeback, thankfully, and here's why.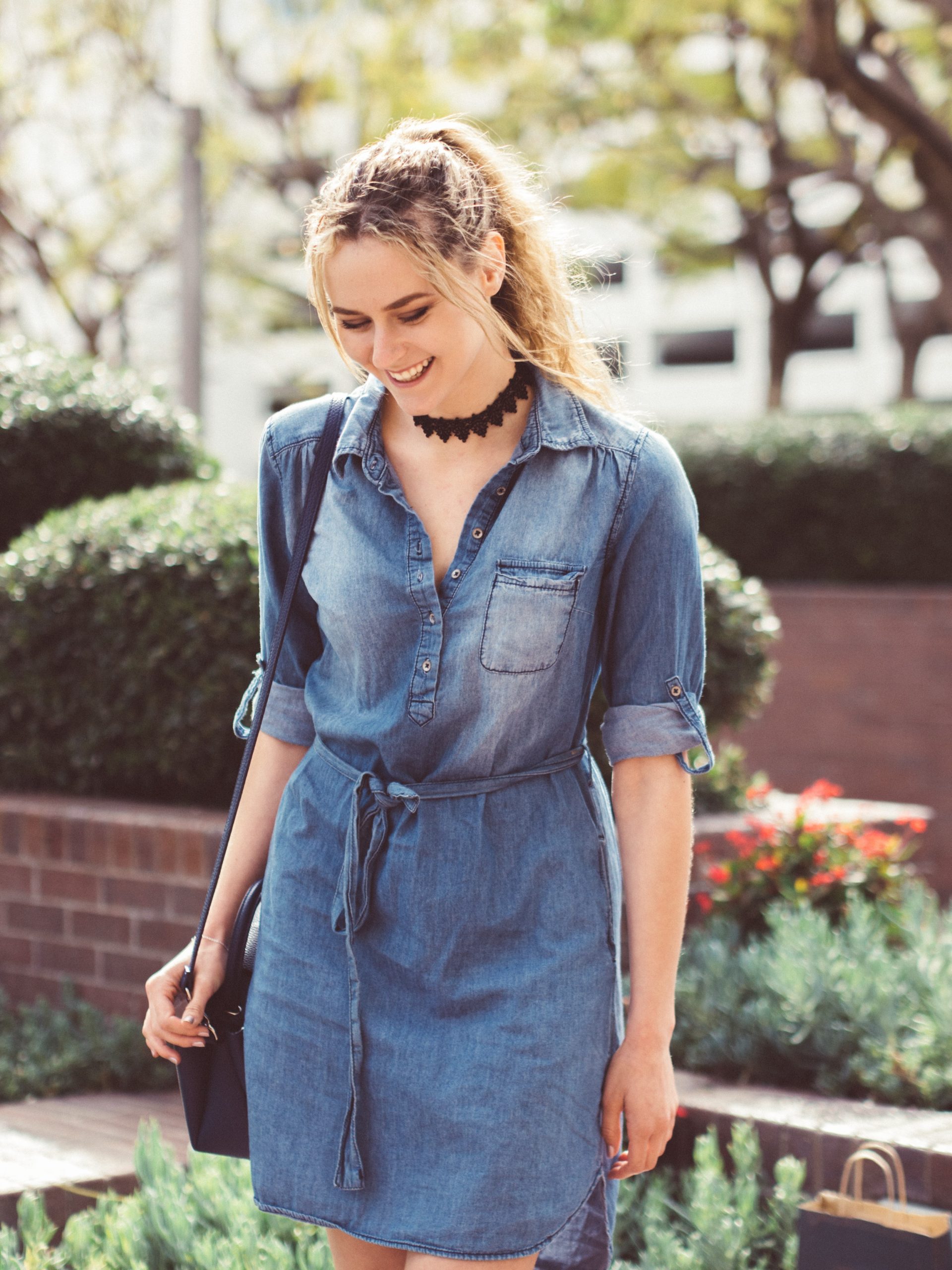 Denim dresses are made in many colors, and made in many styles and designs. Not only are denim dresses complementary on fitting any body shape, but they are made in all sizes and offer a true flattering look. These dresses are made with materials helping them to fit your body better than those saggy denim dresses you have see in the past.

These wonderful and sexy outfits are so comfortable, they have better stain resistance than other materials and are easier to clean and care for. The more you wear your denim dress the more you will fall in love with it. Denim that has been pre-washed, stone washed, or acid washed has a more distinctive look and is commonly softer than other types of denim.

Not only can you just throw on a denim dress, as they are super convenient to wear, but you can wear a denim dress easily with many colors, decorations and whatever you would like to wear your dress with because denim compliments everything.

Denim dresses are appropriate for any and every occasion because not only are they complementing but they come in many looks and styles from casual to corporate to evening wear, and are not only for the summer time.
Denim dresses can be worn anytime of the year because the material can be very thick, or very light. Not only does denim compliment the summer, but denim makes a statement in winter as well.