For women who want to find the most slimming swimsuits, and the best shapewear on the beach, there are various suits and styles you can choose from. Considering the material, style, colors, and the design features, are all factors that are going to make a suit look better on the body, and will distract eyes from the body parts that are not so flattering. So, knowing what to look for, and which parts of the body to showcase, are a few things women have to consider when they are deciding on the ideal swimwear for the beach, to get the most flattering figure.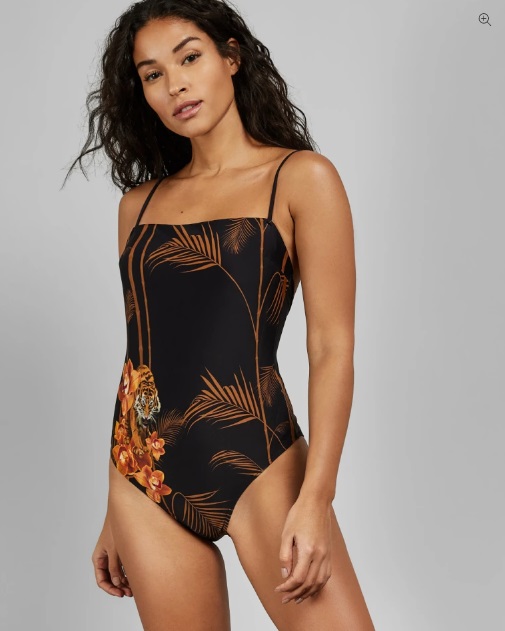 Photo: Tedbaker.com

Darker colors are the best way to go when choosing slimming swimsuits. Black is possibly the best choice for anyone, no matter how their body looks, as the darker colors make the body appear a bit smaller. A navy blue might also be a good choice, or any other dark, solid prints. Stripes and other patterns like polka dots are not going to be the best choice, unless they are tastefully chosen, and are properly placed on the body parts that you are trying to show off, rather than the body parts you want to hide the most.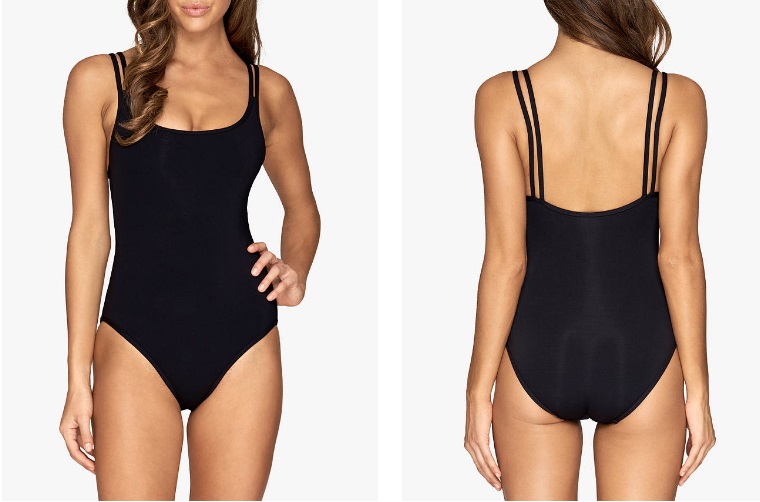 Photo: John Lewis
One or two piece slimming swimsuits also have to be considered by women. For those who have certain body parts that are larger, like the midsection or the chest area, then you should consider a one piece. If, however, you have a slimmer waistline, and have thicker thighs, then a two piece might distract people from looking at your lower body, and they might focus more on the midsection. You have to know how to show off the body parts that look best, and take away from the parts that are not as flattering or not as slimming with a swimsuit on.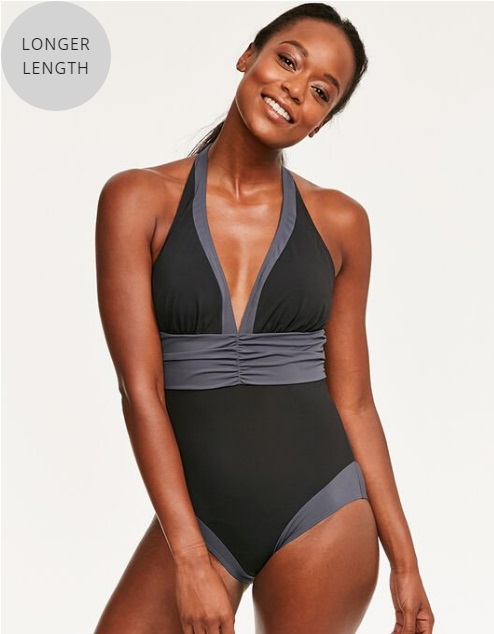 Photo: Figleaves

Material is also something that has to be correctly chosen when buying new slimming swimsuits. Lycra, and the spandex skin-tight materials are probably the most flattering for all women. As they are not loose, and are more form-fitting, they are going to instantly slim the body, all over. So, rather than going with something baggy, or a larger size and looser fit material, you want something that sticks to the body. These will show off curves and the finer areas of the body, while loose fits are going to make you appear much larger than you are with the swimsuit on.
Photo: Calzedonia

Each of these factors, as well as any other design features and elements on the slimming swimsuits have to be considered when women are choosing the ideal suit for beach season. Each woman has different body parts that look better than other body parts; therefore, you have to find the suits that are going to showcase, rather than hide the most flattering parts. Plus, when you make those body parts show up a little more, they are going to detract attention away from the parts you are not as proud of, and actually do want to hide.
Top Photo by Jakob Owens on Unsplash