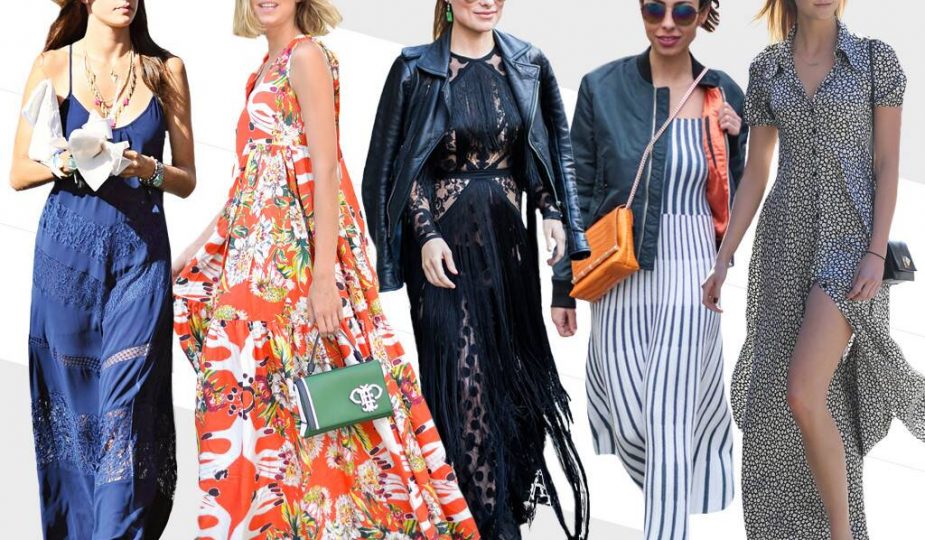 A maxi dress is a floor length dress that is usually worn on informal occasion. However, many celebrities such as Angelina Jolie, Elizabeth Moss, Blake Lively and Mila Kunis have set the trend, wearing them for formal red carpet events.
Celebrity factor aside, every woman should definitely have at least 1 or 2 maxi dresses. Let us look at some reasons why every woman should have a maxi dress.
Photo:Silkfred

They are suitable for all body types
Maxi dresses seem to be a miracle for all women. I am pretty sure you are going to agree with me. They can help a woman who is horizontally challenged to look slimmer. On the other hand, they can also help a female who would like to accentuate her figure.
If you are vertically challenged, wearing a maxi dress will help you look taller. If you are tall, a maxi dress will make you look more elegant. Even my baby brother looks good in a pair of maxi dress! (Alright, I am just kidding!)

You can wear them on any occasion
As mentioned above, this type of dresses can be worn in formal or informal event. Going for a date?
Just wear your best dress to impress your date. If you are keen, you can also wear one to attend red carpet events, just like what many celebrities are doing. Isn't that amazing?
Of course, for formal event, you need to pay extra attention to what you are wearing. You will want to take note of the accessories as well as your shoes. Make sure what you are wearing will not embarrass yourself or your host for that matter.
Earlier in this article, we have mentioned that it doesn't matter what your body shape is, a maxi skirt will look good on you. However, you do need to know how to choose the right dress for yourself.
For example, if you have a pear shape body, which means your shoulders and waist are a lot narrower than your bottoms, you need to take extra care about what dress you are choosing for yourself.
Here are 2 tips for you.
First, you should choose a design with plenty of volume on the top. By following this advice, your top and bottom will be balanced out, which makes you look more attractive and elegant.
Second, you should choose a design that comes with a plunging neckline. When you actually draw focus to your neckline, you will be able to avoid unnecessary attention from your hips.
Photo: Eonline